Mumbai Fast Track
Airport Meet and Assist
Airport Assistance in Chhatrapati Shivaji Apt, Mumbai BOM...
CHECK PRICE
BOOK NOW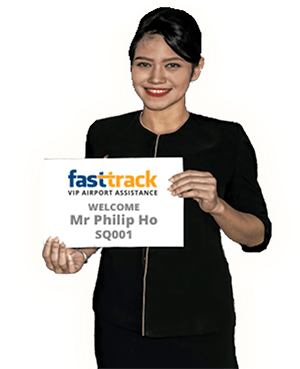 Airport Meet and Assist services for any traveler, on any airline, in any cabin class.
Mumbai is a large and hectic Indian airport. Using a Meet and Assist Service will make passing through it fast and easy. India Fast Track local greeters help bypass the lines and make for a quick arrival, a smooth departure, or a successful connection.
Fast Track's service in Mumbai Airport creates a first class feel, usually reserved for VIPs and celebrities. It will include an airside greeting at the airbridge, and fast-tracking help through border controls. Our reservation team & booking system will help you book the exact service you need.
VIP Meet & Greet in Mumbai - also available in Delhi Chennai, Goa, Bangalore, Cochin, Trivandrum, Hyderabad, Kolkatta, Ahmedabad, Jaipur....
On arrival India Fast Track's English speaking greeters will meet you near the air bridge. They will assist you through any passport or visa control, and escort you to the baggage and customs area. They will help find your driver, or if you booked a connection, check in for your next flight.
On departure, they will contact your driver, will assist you through check-in and immigration, and will take you to your airline lounge or the boarding gate.
For connections, the greeter will meet you near the air bridge and will guide and escort you through the arrival, departure and transfer processes needed for your connection, right through to your airline lounge or the gate.
In India we serve the airports of BOM, DEL, BLR, COK, GOI, TRV, HYD, CCU, JAP, PNQ, AMD and MAA. We offer travelers VIP meet & greet concierge assistance in each of those airports' international and domestic terminals.
For more than 10 years our Airport Assistance and Booking Team has assisted thousands of travellers pass smoothly through busy airports. Before you book, Fast Track's tools and expert staff will help you understand and choose the exact service you need at the lowest possible cost.
Fast Track services are available to any traveler, on any airline, and in any cabin class, and in all major airports around Asia, the Middle East & Africa.
Chhatrapati Shivaji Airport is the main international gateway to Mumbai. It is the second busiest airport in India, the 14th busiest airport in Asia, and the 29th busiest airport in the world with 48m passengers per year.
The airport has 2 terminals. Terminal 1 (Domestic) the old Santacruz Airport; and Terminal 2 (international) the old Sahar Airport. The terminals are 5km apart, requiring use of a taxi the airports transportation service.
India FastTrack Airports
You'll find FastTrack services at all India's main airports including Mumbai, Delhi, Bangalore, Cochin, Goa, Trivandrum, Hyderabad, Chennai and Kolkata. In 2017, India became the world's third largest market for domestic flights with passenger numbers projected to exceed 7.2 billion by 2034, driven by low-cost carriers and foreign investment.
India's busiest airport is Delhi Indira Ghandi International Airport (IATA Code DEL), located 16km (10 miles) south of Delhi in Palam. It is one of the world's busiest airports handling over 65 million passengers in 2017. Terminal 3 opened in 2010 and further expansion includes an Aerocity onsite.
Mumbai Airport (IATA Code BOM) is a close second to Delhi with the new Terminal 2 (opened in 2014) serving both domestic and international flights. Located on a split site, the international terminal is in Sahar, 30km (19 miles) north of the city while the domestic terminal is in Santa Cruz, 24km (15 miles) north of the city. However, our Meet and Assist, Private Car Transfers and Fast Track Immigration can smooth the way for those with dual-terminal connections. Bangalore Bengaluru International Airport (IATA Code BLR) is a brand new airport 40km (25 miles) north of Bangalore in Devanahalli. Transfers by public transport can take up to 2 hours
making our FastTrack services essential for expediting your immigration and VIP airport
transfers.
Government owned Chennai Anna International Airport (IATA Code MAA) is located at Dum Dum, 16km (10 miles) northeast of Chennai. It is currently undergoing redevelopment. Kolkata Netaji Subhash Chandra Bose International Airport (IATA Code CCU) is mainly used by domestic travellers (85%). It was awarded Best Improved Airport in the Asia-Pacific Region
by the Airports Council International.
Opened in 2008, Hyderabad Rajiv Gandhi International Airport (IATA Code HYD) has a single integrated terminal with award-winning facilities at Shamshabad 30km (19 miles) southwest of Hyderabad. Goa Airport (IATA Code GOI) shares its site with the military base at Dabolim in central Goa. A new airport is planned to open in Mopa in 2019 to ease the overcrowding. Cochin International Airport (IATA Code COK) was the first airport in India to be developed under a public-private partnership. It is one of the busiest in India for international flights. Trivandrum International Airport (IATA Code TRV) also serves the state of Kerala and caters to the Indian Air Force.